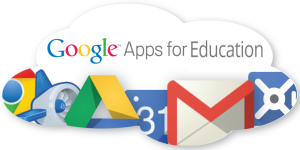 What is a G Suite for Education Staff Account?
A G Suite for Education (G Suite) staff account allows you to access and share your files within a secure online collaboration platform provided and managed by the School District. A G Suite account allows collaboration and classroom digital file management with your students along with access to a suite of Google tools. These tools are accessible from any device that has access to the internet.
For teachers, please visit Tools for Schools for more information about the overall process to use G Suite with your students.
Please see the options on the left to request a SD61 G Suite account or to reset your password. You will be prompted to authenticate using your SD61 network account and password.
For more information
Please visit www.sd61.bc.ca/gsuite  for more information about G Suite for Education at SD61.
Step 1 – Learn More about GVSD G Suite
Step 2 – Understand Privacy
Step 3 – Agree to acceptable use Guidelines
Step 4 – Request a G Suite Account