***  The Cooper Smith Music Library Collection is now open in its new home at Rockheights Middle School, 1250 Highrock Avenue in Esquimalt. ***
Growing Music Throughout Our Community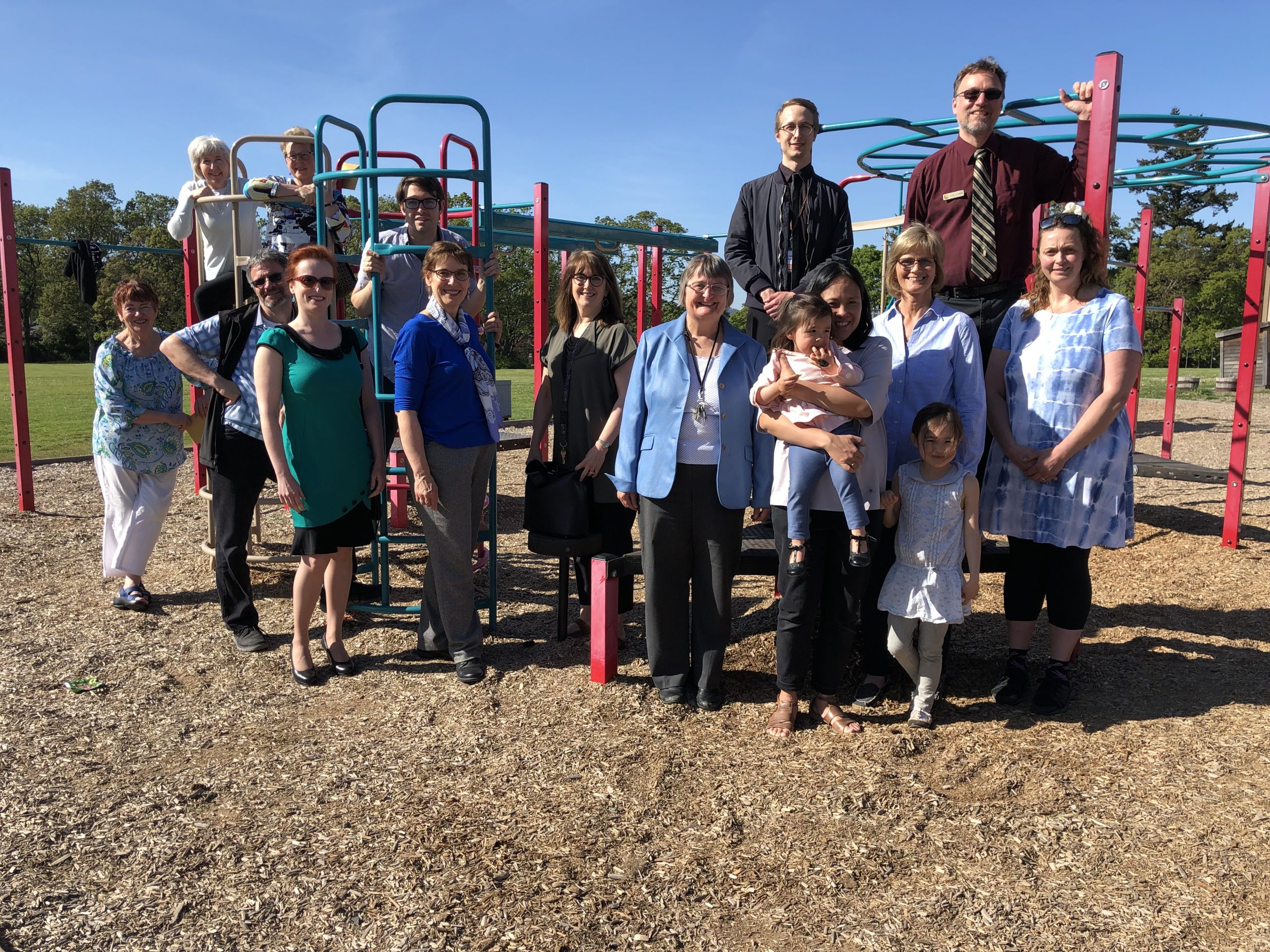 Supported by the Administration and Board of Education of Greater Victoria School District #61, music teacher volunteers, and members of their families , as pictured above, work together with Canadian Union of Public Employees Local 947 and Local 382 to preserve and manage this valuable resource for future generations of music teachers and their students.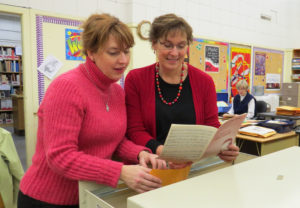 The Cooper Smith Music Library Collection (CSMLC) holds over 9,000 sets of choral works, vocal and instrumental jazz charts, musicals, string orchestra selections, and pedagogical resources for ukulele, recorder, general music at all levels, conducting, music theory, world music, and music history.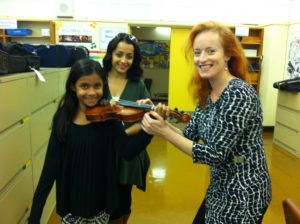 It houses a large inventory of string instruments available for rent, two pianos, a computer work station, a synthesizer and a recording studio. It is a district library system, which saves money and advances both the implementation of comprehensive music programs taught by music specialists in the city's schools, and by extension, the broader musical life of the whole musical community.
The library opened in 2003 and was initially limited to octavos for concert choirs. It has expanded steadily over the years and was formally named after its founders in the fall of 2013.
Cooper Smith Music Library Collection Hours  
Hours: Tuesdays 3:00 – 6:00 p.m.
Wednesday 8:00 a.m. – 2:30 p.m.
Early Closing at 2:00 p.m. on the last Wednesday of each month.  
CSMLC Bad Weather Protocol:  
The CSMLC follows the same protocol as all schools in the Greater Victoria School District 61, following the advisories posted on the SD61 Greater Victoria website.  
In addition, the following bad weather protocols will be in place for the Cooper Smith Library Collection only from December 1 – February 28.  
On Tuesdays the CMLC will open and close 45 minutes earlier:
Winter hours of 2:15– 5:15 p.m. Borrowers must depart by 5:00 p.m. to allow the CSMLC Library Clerk time to lockup.    
Wednesday opening will be delayed by 30 minutes:
Winter hours will be 8:30 a.m to 3:00 pm       
Early Closing at 2:00 p.m. on the last Wednesday of each month.
Location:
Ground Level of the B Annex in Rockheights Middle School, 1250 Highrock Avenue,
Esquimalt BC. Enter off the lower parking lot near the playing field.
To arrange a visit: Email CSMLC 
To learn more about the CSMLC and its contents go to About CSMLC
To access the listings from a district computer go to X:\Cooper Smith Music Library
In 2016 the founders, Eileen Cooper and Bonnie Smith, activated The Cooper Smith Music Library Collection Fund (The Fund) within the Victoria Foundation to provide financial support to the Library in perpetuity and to honour and recognize the partnership between the CSMLC and the supporters mentioned above.
To make a donation to the Victoria Foundation for the Cooper Smith Music Library Collection Fund.