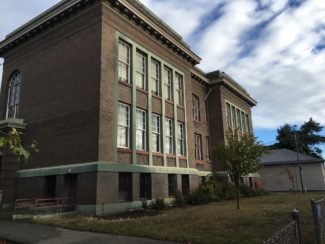 The former Burnside Elementary School will reopen as the Burnside Education Centre in September 2017, providing improved classroom and programming space in the 2017-2018 school year for the majority of students and teachers currently located at the SJ Willis Education Centre.  Renovations began in December 2016.
The building is being seismically upgraded and renovated to facilitate the use of SJ Willis as transition space for secondary schools during seismic upgrades.
Built in 1912 and located at 3130 Jutland Road, the Burnside Elementary School was closed in 2006 due to declining enrollment and has been leased to the Burnside Gorge Community Association for community programs since that time.