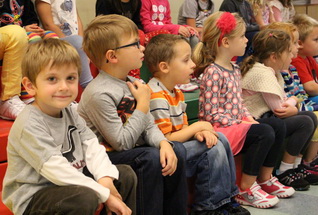 Kindergarten
Welcome to Kindergarten! The Greater Victoria School District offers full-day Kindergarten programs in every elementary school. Kindergarten establishes a strong foundation for lifelong learning, as teachers provide dynamic, play-based opportunities to help each child grow and learn. Our child-centered programs develop a sense of well-being and belonging and offer opportunities for exploring, creative play, developing language and literacy, and focusing on social responsibility and diversity.
Kindergarten provides our young learners with an enriched learning experience at their own unique developmental level. We look forward to working with each Kindergarten child's family as we welcome you to your child's new school community. To learn more about BC Kindergarten programs:
For more information on how to register for Kindergarten and Early French Immersion please visit, Registration Information.