An Administrative Perspective: R. Kaneen, former District Principal, SD 61
The value of the CSMLC is essentially three fold.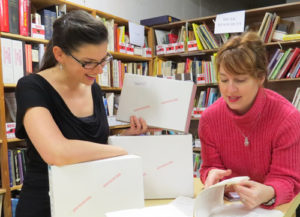 One: It serves as an important professional growth vehicle for band, strings and choral teachers. This was an unintended outcome. The CSMLC is by far and away the most shared resource in the district. Teachers can, by perusing the catalogue of available resources, see what other colleagues have deemed as important learning pieces and/or performance scores. This has served as the focus for much conversation and, as a consequence, has expanded the scope of the repertoire for virtually all music educators. In a system where individual schools operate in comparative isolation, the CSMLC has brought teachers together and, in that process, constructively expanded personal learning opportunities.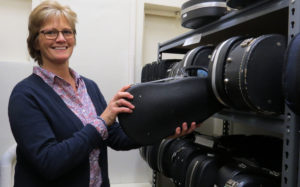 Two: The existence of the CSMLC has created greater economies within this Fine Arts area. In a time where, year over year, the money available to purchase resources has been diminishing any efficiency which can ameliorate the situation is welcome news. Instead of several schools having to purchase either the same or a similar resource, one can now be shared among many users. The favourable math is obvious.
Three: Administratively it has been difficult for some educators to house, maintain, and ensure that all the scores, which together form an individual resource, remain available the next time it needs to be accessed. It is a busy life and things get lost and misplaced. Now the resources are borrowed from and returned to a central area where, should a part be missing, it is either quickly found or replaced. Music teachers can now feel confident that any one of the desired resources will be readily accessed and be so in the completed form. This is not an inconsiderable thing.
In summary the CSMLC, the brainchild of Bonnie Smith and Eileen Cooper, has had amazingly positive effects—professionally, financially and organizationally.
In 2016 the founders, Eileen Cooper and Bonnie Smith, activated The Cooper Smith Music Library Collection Fund (The Fund) within the Victoria Foundation to provide financial support to the Library in perpetuity and to honour and recognize the partnership between the CSMLC and the supporters mentioned above.
To make a donation to the Victoria Foundation for the Cooper Smith Music Library Collection Fund.