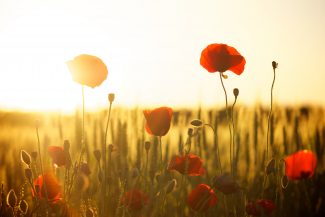 On November 10th students across the District will observe a moment of silence to remember the soldiers who fought for our freedoms. Students will commemorate the service and sacrifices of those who have served and continue to serve our country.
Each school will honour Remembrance Day with various activities and events, including special assemblies and annual wreath-laying ceremonies.
Students at Glanford Middle School will host their annual Remembrance Day tradition, a student led assembly which includes a bagpiper and honour guard leading students into a wreath-laying ceremony. Each advisory class will also present reflections and then lay a wreath they created this week for the school cenotaph.
The media is welcome to attend Glanford Middle School's Remembrance Day Assembly.
For more event details please visit Media Relations.