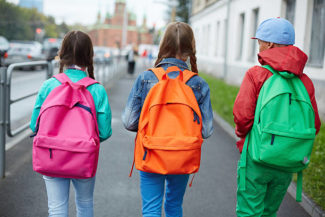 Looking to register a new student over the summer?
Greater Victoria Schools will reopen for registration from August 27 to August 31, 2018, between the hours of  9 a.m.—1 p.m. daily.
In order to register in our District, each student must first identify their school catchment, with the exception of Continuing Education and International students. Each home address is associated with an elementary, middle and secondary school in our District that new students must register at. To determine which schools are associated with a home address, use our School Locator Tool.
For more information on our Student Enrolment Priorities and required documentation please review our Registration Guide
If you are looking to register for a program at S.J. Willis over the summer, please see the following below.
S.J. Willis Education Centre
Alternative Education: Registration begins September 4.  Please call 250-360-4300 for a registration appointment. The first day of class is September 7.
Continuing Education (Adult Education): Registration begins August 27.
The Link: Registration begins August 28.
For more information regarding Continuing Ed and the Home Learners' Link/ The Link, please visit: www.sd61.bc.ca/schools/alternative/