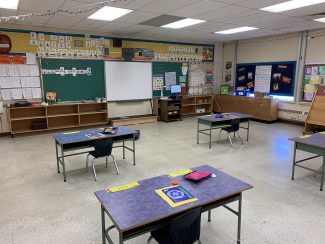 The Greater Victoria School District has registered more than 1,200 children of Essential Service Workers (ESW) for in-school care.
The school district started offering care at schools in April, prioritizing tier-one essential service workers. On May 19th, all elementary and middle schools started offering care services to accommodate the needs of various essential service workers' children.
For more details about school care, when it is offered, and what it looks like, review our ESW Care Snapshot.