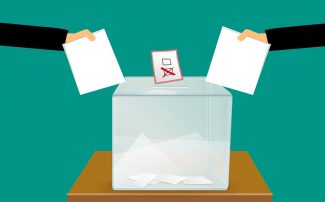 The inaugural meeting of the new Board of Education will commence on Monday, November 5, 2018.
The new board members will be sworn in and will elect a new Board Chair and Vice Chair. Trustees will also elect a new representative for the British Columbia Public School Employers' Association and a Provincial Councilor for the British Columbia School Trustees Association.
Board Member Committees will also be assigned.
Inaugural Board Meeting
When:              Monday, November 5, 2018 at 7 p.m.
Where:             Tolmie Board Office, 556 Boleskine Road
For the Inaugural Board Meeting agenda please visit:
www.sd61.bc.ca/wp-content/uploads/sites/91/2018/10/Nov-5-2018_Inaugural-Agenda.pdf
The nine trustees elected for the four-year term are as follows:
Duncan, Nicole
Ferris, Tom
Hentze, Angie
Leonard, Elaine
McNally, Diane
Painter, Ryan
Paynter, Rob
Watters, Jordan
Whiteaker, Ann