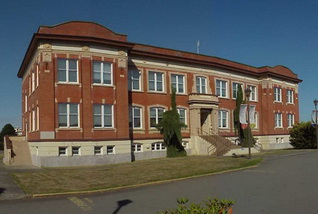 Board of Education Highlights
Report from Monday, November 27, 2017
The Board of Education Highlights provide updates and a brief summary of decisions made during regularly scheduled meetings.
Watch the Board of Education Meeting
Trustee Elections
The Board of Education of the Greater Victoria School District held its annual elections at the meeting. Edith Loring-Kuhanga, a trustee since 2011, was voted as Chair by acclamation. This is her fourth year as Board Chair.
Tom Ferris was re-elected as Vice-Chair of the Board of Education.
Trustee Rob Paynter will remain as the British Columbia Public School Employers' Association Representative (BCPSEA) and Trustee Ann Whiteaker will remain as the British Columbia School Trustees' Association Provincial Councillor (BCSTA).
The Lori Burley Learning Commons
The Board of Education approved the request to name the library at Tillicum Elementary School after a long-time educator and administrator, Lori Burley, who passed away in August. Lori served as the Principal of Tillicum Elementary School for the past 12 years and touched thousands of lives in our learning community.
In consultation with staff and the Parent Advisory Council (PAC), the school proposed the school library be named in her honour.
Public Engagement and Communications Plan
The District's Public Engagement and Communication Plan was presented to the Board. The plan outlines a mission, vision and five main goals with 40 associated strategies to implement over the next three years to improve communications and community engagement.
Language Programming Review
Superintendent Piet Langstraat shared an update on the District's Language Programming, including French Immersion, Core French and other languages offered in the District. The Board of Education requested the Superintendent bring forward a plan on District Language Programs.