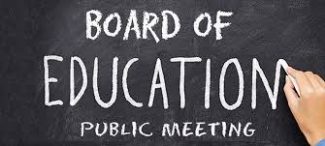 The Board of Education Highlights provide updates on presentations and decisions made during the Board Meetings. For more information, please visit our District website where you can view the full agenda and video stream of the meeting: www.sd61.bc.ca/board-of-education/meetings/
---
Burnside Project – Pacifica Housing
Pacifica Housing presented the plans for the multi-story building that will be built behind the repurposed Burnside Education Centre. The project includes 88 units geared towards moderate-income families with two and three bedroom units. It will also include a new childcare space and programming space for fitness and art activities.
Through community consultation, Pacifica heard the importance of preserving the green space. As a result, an underground parkade will be built to preserve as much green space as possible at the street level. The underground garage will include 103 bike parking stalls.
Theatre Rental Rates
Trustees voted to revise school theatre rental rates. In April 2018, the Board approved increases to rental rates after consulting with the public.  Since then, the District has received feedback regarding theatre rental increases and has decided to include differentiated rates between performances and rehearsals, a minimum three-hour block for performances and a rate reduction for non-profit groups.
Feasibility Study on Sports Amenities at Spectrum
The Board approved a motion for Spectrum Community School to move forward with a feasibility study that would explore the possibility of installing a "pop-up" ice rink and a new all-weather turf field on the school property. The school principal and athletic director proposed the projects at the December 10th Operations Policy and Planning Committee Meeting.
Promotional Materials in Schools
The Board has directed the One Learning Ad Hoc Committee to review the current policies, regulations and procedures as it relates to distributing promotional materials in schools. The plan is to establish administrative procedures that would provide consistent guidelines across all schools.