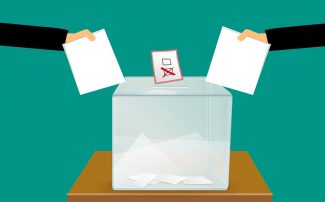 Nine school trustees are elected by the public to represent the Greater Victoria School District on the Board of Education every four years. The following list represents the unofficial results of the 2018 School Trustee Elections.
Whiteaker, Ann  – 23,250
McNally, Diane – 22,790
Leonard, Elaine – 22,676
Duncan, Nicole – 21,728
Watters, Jordan –  20,315
Paynter, Rob  – 20,103
Ferris, Tom – 19,887
Painter, Ryan – 18,678
Hentze, Angie – 16,661
Elkin, Aidan – 16,021
Gornall, Vincent – 14,167
Rajabali, Zul – 9,730
These preliminary results are based on the ballots received at voting places and are subject to the determination of official election results by the Chief Election Officer. Official results will be confirmed on Wednesday, October 24th at 4 p.m.
Trustees will be sworn in on Monday, November 5th, 2018 at an Inaugural Board Meeting at the Tolmie Board Office. At this time, trustees will elect a new Board Chair and Vice-Chair.