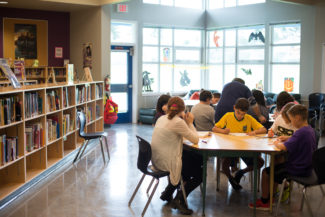 Student Enrolment Priorities
Enrolment projections indicate that the Greater Victoria School District could see an increase of 2,000 students over the next 10 years. In addition to this, recent provincial changes to class size and composition have recently affected the availability of space in schools.  When space is limited in schools, student enrolment priorities determine the order in which students are placed in a school.
New student enrolment priorities will be introduced for 2018/2019 school year. The following are the changes that will come into effect:
re-enrolling students
a catchment area sibling
a catchment area child
a non-catchment sibling
a non-catchment child
a non-school district child
To determine your catchment school, please use our school locator tool.
During the 2017/2018 school year, there will be a review of catchment boundaries, the French Immersion program, and the potential for reopening schools will occur.