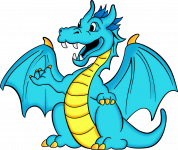 Dual Track School with Regular and French Immersion Programs
Attendance: 250-595-3611
Phone: 250-595-3611
Fax: 250-598-5947
Principal: Brenna O'Connor
Vice Principal: Jana Ralf
Email: doncaster@sd61.bc.ca
School News
Due to Parent/teacher conferences in the afternoon, students will dismiss at 11:50 am on both Wednesday & Thursday, March 13 and 14th!!

Spring is here and so is Spring Break.  School closed from March 18th – March 29th.  First day back is Monday April 1, 2019.

Welcome back!!  Hope you had a wonderful break.