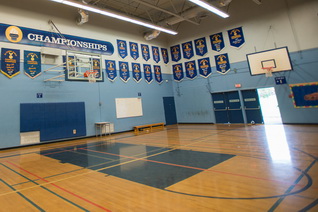 Facility Rentals is now located at 491 Cecelia Road
GYM RENTALS
Last Update – December 8, 2020
Due to COVID-19, rentals are restricted and require appropriate approval. 
Most District gyms are available for rental after 6:00 pm Monday to Friday and anytime on Saturday and Sunday.
New Clients – If you are a new client and wish to book a school gym, please submit a Gym Rental Application Form a minimum ten (10) business days prior to your start date.
Returning Clients – The renewal deadline for returning clients is July 15 each year. Please submit a Gym Renewal Application Form by July 15.   Every attempt will be made to rebook returning clients into the same gym and time slot each year unless a District program requires the space.
Deliver, mail, email, or fax the appropriate, signed Gym Rental Application Form to the Rentals Department.
Note – All groups using District facilities or fields must have a minimum of $2 million commercial general liability insurance.  Please reference the Insurance Section for more information.