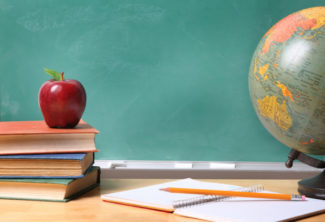 Summer School will run from July 3 to July 26 this year at Esquimalt High School. Completion classes will either run from July 3-12, or from July 16-26.  All Credit courses will run from July 3-26.
To register, please fill out the registration form and drop off at the Tolmie Board Office (556 Boleskine Road) anytime from Monday to Thursday between 9:30 a.m and 3:30 p.m. The deadline to register is Thursday, June 21st, 2018.
Please note that submitting registration paperwork and/or payment DOES NOT guarantee placement in a course.  Courses will be filled on a first-come first-placed basis (in-person registration) and space is limited.  Refunds will be available if your course is full or cancelled.
FORMS:
Summer School 2018 Registration Form
Continuing Ed Summer School Registration Form
Information Sheet
Fee Structure
COURSES OFFERED:
Summer School - Grade 10, 11, 12 - Academic Credit Program (July 3-26, 2018)
| GRADE 10 | GRADE 11 | GRADE 12 |
| --- | --- | --- |
| English 10 | Biology 11 | Biology 12 |
| Foundations/Pre Calc Math 10 | Chemistry 11 | Chemistry 12 |
| Science | English 11 | English 12 |
| | Physics 11 | Physics 12 |
| | Pre Calc Math 11 | Pre Calc Math 12 |
| | Social Studies 11 | |
Summer School - Session One - Academic Completion Program (July 3-12, 2018)
| GRADE 9 COMPLETION | GRADE 10 COMPLETION | GRADE 11 COMPLETION |
| --- | --- | --- |
| English 9 | Apprenticeship & Workplace Math 10 | |
| | Foundations Math/ Pre Calc 10 | |
| | Science 10 | |
| | English 10 | |
Summer School - Session Two - Completion Course Selection (July 16-26, 2018)
| GRADE 9 COMPLETION | GRADE 10 COMPLETION | GRADE 11 COMPLETION |
| --- | --- | --- |
| Math 9 | | Apprenticeship & Workplace Math 11 |
| | | English 11 |
| | | Pre Calc 11 |
| | | Foundations of Math 11 |