What is a functional school closure?
A closure of a school, which is determined by the District due to a lack of staff to provide the required level of teaching, supervision, support and/or custodial to ensure the health and safety of students. This would likely happen due to high absences of staff or certain employees required for a school to function and the inability to replace those absences.
What happens if there is a functional school closure?
In the event of a functional school closure, all families will be notified by the District. The District will strive to contact families the afternoon before a closure. However, it is important to note that staffing challenges may arise after the instructional day has begun. If changes occur during the school day, families will be notified to pick up their children or provide permission for them to leave school. Students who cannot be picked up or transported home will be supervised by available staff until the end of the instructional day.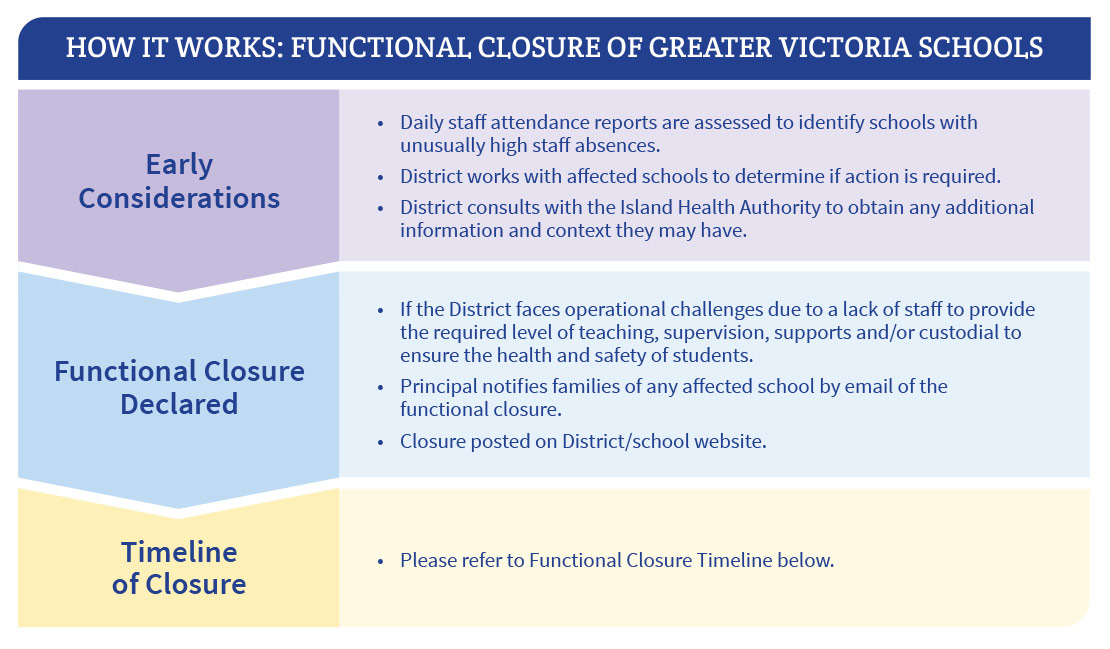 What does it look like?
On the first day of a functional school closure, families can expect to be contacted by their teacher(s) about the remote/online learning programming. If a student requires a device for remote/online learning, the school will make arrangements.  On days two through seven, instruction will be provided daily by the teacher remotely. After a week, it is expected that the students will return back to face-to-face instruction.
Please see below how the District would anticipate a functional closure proceeding.