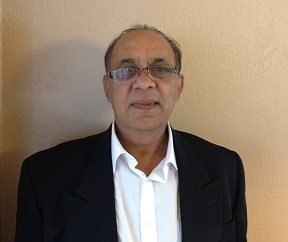 Zul is married and has three children. Two of his children graduated with Degrees from Camosun College. His third child is studying Business at the University of Victoria.
Zul went to School in Kenya and Ireland. On graduating, he went to Dublin Institute of Technology to studyElectronics/Telecommunications Technology.
Zul immigrated to Canada in 1993. He graduated from BCIT as a Telecommunications Electronics Technologist. He also went Royal Roads University and completed an IT Security Course in 2001. In 1997, he moved to Victoria to work for the City of Victoria maintaining Radio Systems for Police, Fire and Public Works.
He then joined Emergency Management BC (PEP) as a Telecommunications Officer. Zul then moved to Vancouver to work for the RCMP as a Civilian Member (IT Supervisor) until he retired in
2016.
At work, he participated in several Government committees and is passionate about serving.
Email: zul.rajabali@gmail.com 
Website: isavic.wixsite.com/zulrajabali4trustee
Twitter: twitter.com/RajabaliZul
Facebook: facebook.com/ZulRajabali4trusteeSD61